Laszlo Hegedus and the Multimedia Organisation:
The story so far…
Laszlo Hegedus, a pioneer impresario and the first concert producer and promoter in Eastern-Europe working with international superstars. He learned and worked as journalist and started working in the showbiz as artist manager in 1973, established Eastern European rock promoting since 1978 and he's presently working through the holding company Multimedia Organisation, what was first founded as a UK limited company in 1982.
<![if !vml]>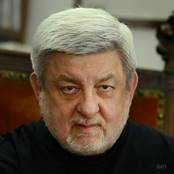 <![endif]>
After starting Multimedia in West Berlin in 1982, with the help of English partners - and his widespread Eastern connections through the tours of Locomotive GT - he managed to sweeten the bite of "capitalist culture" for the communist state officials, with the irresistible fame and income of major stars. It was only possible with the help of a few powerful tour promoters, agents and managers of the 80's, like Steve Parker, Norman Dugdale, Bill Graham (Santana, Rolling Stones), Jim Beach (Queen), Stewart Young (AC/DC), Harvey Goldsmiths, Dick Alen, Tony Goldring, Neil Warnock, Steve Hedges, Bob Gold, Ian Flooks, John Jackson, Rod MacSween, Barry Dickens, John Giddings, Chris Dalston, Neil Warnock and also Fritz Rau and Marcel Avram from Germany and many more. With their help, he opened the "iron curtain" countries for live international rock and pop music. Multimedia Organisation Ltd. was the first company receiving licenses from the governments in Eastern Europe to co-promote shows with the "official" monopole state agencies. In the beginning of the 80's, Laszlo also started to organize shows with his own local companies in Greece and Yugoslavia.
Of course the state agencies have a very limited idea about western style promotion and they used Multimedia and Hegedus for all the functions that they were not able to fulfill. It was practically everything except the government bureaucracy and permits. Hegedus built up his team in each county and had the opportunity to work with the best people from this time period. Almost all of them became very successful in some part of the society as business people or politicians or working in art or media jobs now. Very few are still in the showbiz but those few are still Multimedia partners today.
The continuous shortage of hard currency for artist's fees and production costs was the other major handicap of the region in the 70's and 80's. Multimedia started to work on switch (barter) deals from the beginning and soon it accepted East German yachts and music instruments, Yugoslavian red vine, Polish Fiat 600 licensed cars, Hungarian goose liver and Tokaj wine, Czech glass products and tourist vouchers for spa holidays and the list is endless… Just to mention a few names of the success tours in this period: Santana, Elton John, Dire Straits, Stevie Wonder, Tina Turner, Queen, Genesis, Pink Floyd and the festival of Amnesty International's Human Rights Now! with Bruce Springsteen Sting and Peter Gabriel. Multimedia and Laszlo Hegedus had a primary role during the glasnost period to open the rock music market in the Soviet Union and Russia. First he produced a show in 1987 for the request of legendary American promoter Bill Graham with Raisa Gorbachova's Soviet Piece Committee to organise the closing concert of the Leningrad-Moscow Piece March at the Ismaylovo Stadium in Moscow with Santana, Doobie Brothers, James Taylor, and many Russian Artists.
The most famous concert of Multimedia in Russia is the Monsters of Rock "Thank you Concert" of AC/DC and Metallica in Moscow's Toshino Airport in 1991 following the 'coup d'état' in Moscow expressing the gratitude of the artists and the sponsoring Warner Brothers Group for the Moscow youth for heroism protecting democracy. With a great and complex organisation 850.000 people visited the free show and it was the biggest concert in the Guinness Book of Records for 4 years.
Hegedus moved Multimedia to Hungary in 1989 when the Berlin wall came down and capitalist business was first legally allowed. He started a promotion company, the first major commercial radio station "Radio Calypso", a motorbike courier service, a Sound and Light rental and production company, which is still successful today producing tours in Hungary and all over Europe, and the first private international record company in Hungary, MMC Records. He did this while continuously dealing as concert promoter and promoting artistes like Metallica, Depeche Mode, AC/DC, U2, Guns 'n' Roses, JM Jarre, Santana, Rod Stewart, David Bowie, Tina Turner, Michael Flatly, Paul McCartney and many more and opening offices or supporting sister record companies to grow in Poland, the Czech and Slovak Republic, Romania, Bulgaria, Greece, Serbia, Croatia, Slovenia, just to mention the areas for the biggest successes. Of course it is only possible with an excellent staff and modern, streamlined management, dedicated subcontractors and outsourcing.
Since 2003 he had been involved into setting up the Eastern Central European agency and the Hungarian concert promotion subsidiary of Live Nation (former Clear Channel Entertainment), the largest entertainment conglomerate in the world promoting shows between 2003-2008 with Robbie Williams, Phil Collins, Sting, Queen, Anastasia, Shakira, Cirque de Soleil, Mamma Mia, Depeche Mode, Peter Gabriel, The Rolling Stones, George Michael and many more.
A new chapter started in 2008 when Laszlo and Live Nation chose to go two different directions. The divorce was amicable and since, Laszlo has been working with the Budapest based Multimedia Organisation and his production company Multimedia Sound&lights, producing shows for various partners sometimes even including Live Nation CEE as well as working on various international projects.
It continued with some successful exhibition promotion in Prague, Budapest, Warsaw (Bodies, Dinosaurs and Tutankhamen's Treasure) and in 2010 in Bucharest (Dino's). They continued promotion work with Xzibit, the dance group Stomp and Elton John in Budapest and the tour promotion in Central and Eastern Europe including Bucharest with Elton John and Paul Anka, A-ha, Placebo, Ozzy Osbourne, Ringo Starr All Starr Band, Bryan Ferry, Jeff Beck and the Turkish dance ensemble Fire of Anatolia kept the company busy beside the exhibitions and in 2016 also made a search of new impulses in the world of theatre promoting in Budapest the original production of Andrew Lloyd Webber's musical Cats with huge success as well as agency work for various acts for independent partners in the area.
The Multimedia Organisation recently was involved in redesigning the Murder Exhibition for Italy where it was exhibited, at the Lido di Jesolo in Venice for 9 months, involving - above the Murder material - interesting artifacts from the Criminality Museum of Milan and Italian private collectors under the title: "Serial Killers". The concert tours continued with Alicia Keys in a stadium concert in Poznan Poland and a huge stadium concert in Gdansk/Poland with Justin Timberlake, sold out arena shows in Poland and Hungary with Ennio Morricone, arena shows with Ian Gillan singing Deep Purple songs with local symphonic orchestras in Budapest, Belgrade and Skopje, two successful concerts in Cluj and Bucharest with Zucchero and a surprise to everyone; a tour, in cooperation with Harvey Goldsmith, with Hans Zimmer and local symphonic orchestras in Bratislava, Budapest and Sofia in 2016 and Prague, Bratislava, Budapest in 2017. In the following months they promote shows in Hungary and Poland with Queen and Adam Lambert, Ennio Morricone and another film score giant James Newton Howard.
Laszlo Hegedus is 68. He is divorced since 1985; he has a son (35) – an Academy Award (Oscar) winner film director in (2017) Live Short Film category - and lives in Budapest. His hobby is developing internet based start-up businesses, art collection and gastronomy.